Review of Heating Fuels
Waterford Stanley offer a comprehensive range of fuels across stoves and fires. Fuels include solid fuel, wood, gas, electric and pellet. Here is a review of the fuels we offer to help you make an informed decision on which stove will suit your home.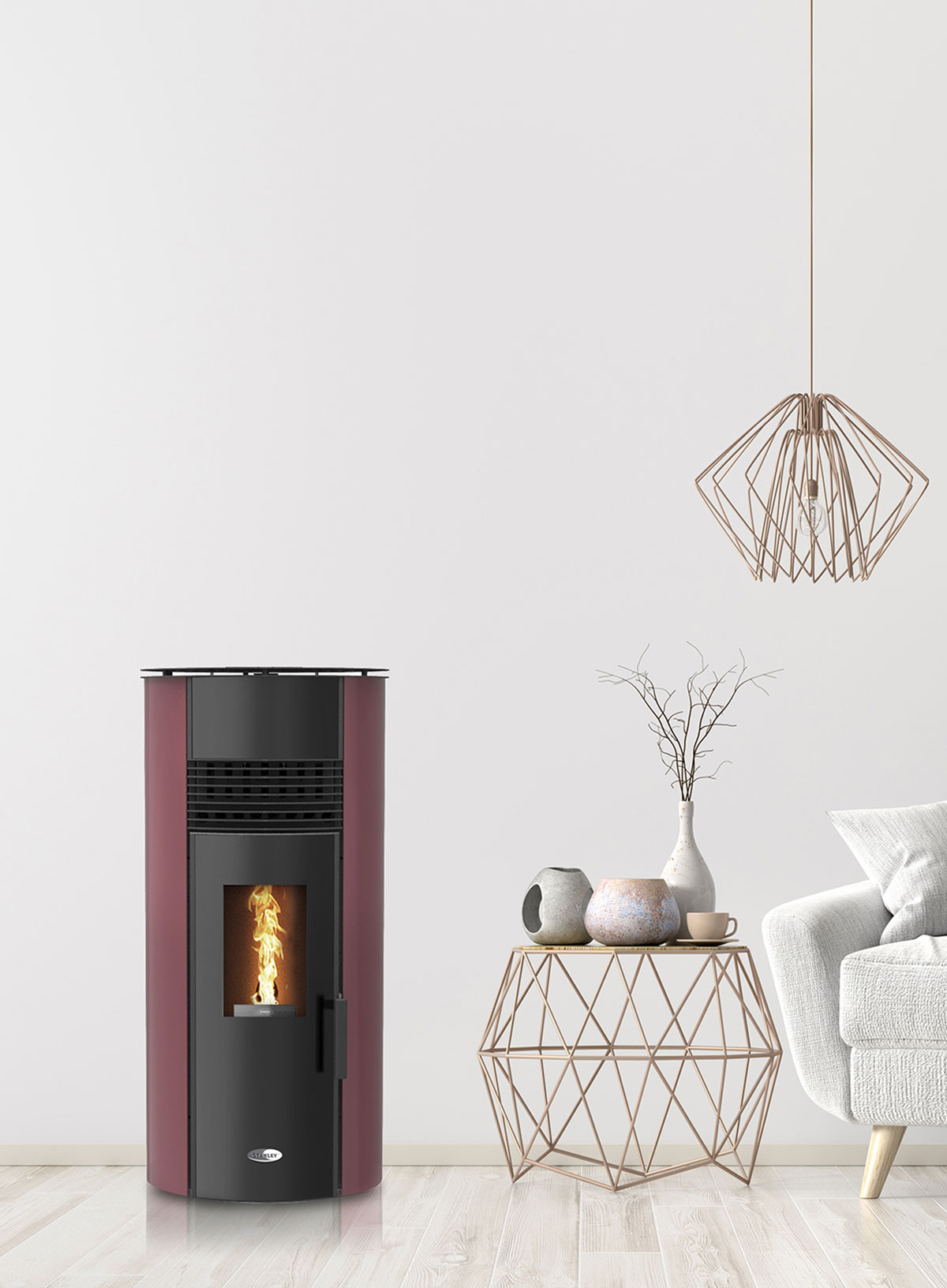 Pellet
A pellet stove can be installed virtually anywhere in the home, providing there is a way to run a vent pipe to the outside of the house. Burning pellets produces far less carbon emissions in comparison to other fuels thereby reducing your carbon footprint. Other benefits of pellet stoves
Efficiencies tend to be higher than wood burning stoves. Our SOLIS pellet models are up to 96% efficient
Cleaner - We estimate that you only need to clean out your pellet stove once a week
Controllable – Pellet stoves are completely controllable thanks to heat settings and fan speed settings. Turning the heat down means that you will be able to use the pellets more slowly and turning the fan down will enable you to enjoy a more comfortable heat.
Autonomy from 12 to 45 hours means you don't have to constantly feed it
Waterford Stanley have room heat pellet models that go from 6kW to 9kW and central heating models that go from 8 to 16 radiators 
Product Finder
Wood
Burning wood is better for the environment than burning coal. Using wood burning stoves is a great way of cutting carbon emissions as logs are a low-carbon source of fuel. The denser and drier the firewood, the better it will burn and the more heat it can produce. Because of its density and its comparatively low levels of sap or pitch, hardwoods generally make for better firewood than softwoods.
Use only dry seasoned wood. Burning firewood requires anywhere from six months to two years to dry out. Late winter and early spring are ideal times to cut and store wood for the following year. It allows wood to dry over the summer months, seasoning in time for colder weather.
Solid Fuel
Stanley are renowned for their solid fuel or multifuel stoves. Our solid fuel stoves can burn anthracite, coal, smokeless fuel, seasoned peat briquettes and dried wood and come in cast iron and steel models.
A solid fuel stove or insert is an economical and efficient way to keep your home warm and cosy. Open fires are wasteful of energy with more than 70% of the energy going up the chimney. Replacing an open fire with a stove will improve the home BER energy rating on average by 8-10% per annum, resulting in lower heating costs.
Having a solid fuel stove is also a lot healthier heating source compared to open fires. It can significantly reduce the amount of condensation so therefore decreases the amount of damp in the house.
Waterford Stanley have room heat solid fuel models that go from 5kW to 12kW and central heating models that go from 5 to 12 radiators 
Electric
Electric fires installation is typically very easy – All you need is the wall space and a 3 pin socket. Also cost of running is very easy to determine. If you have the heat on 1kW then it will cost you 1kW (17 cent) of electricity an hour, 2kWs the same.  Because of their low output, up to 2kW electric fires tend to be more for aesthetic purposes.
Electric fires come with plenty of benefits.
Create your own style -  You can wall mount or recess your ARGON fire using kits provided. 
Range of sizes to suit everyone's needs - 90cm, 110cm, 140cm and sizeable 200cm fire
Create your own flame picture - You can adjust the colours of the flame picture using the Red, Yellow & Blue Flame Buttons. 
Open Window Function - Ensures that the heating function on the unit turns off in a situation where a window is left open
Gas
High efficiencies, low running costs, realistic flame, balanced flue which means you don't need a chimney just an external wall are just some of the benefits of gas stoves and fires.
Some other benefits of gas heating include:
Creates a stunning focal point in any room
Warm your home in the flick of a switch. Convenient instant heat
Great controllability
Can be installed virtually anywhere due to balanced flue options
Dual burner technology means you can increase flame picture without increased consumption
Eco flame mode - reduces costs by 50% making it more efficient to run
More on Heating
For more information on our room heating and central stoves