Features AGA Electric Range Cookers
AGA food tastes better simply because an AGA cooks better, using kind-to-the-food radiant-heat to seal the food, locking in moisture, goodness and flavour.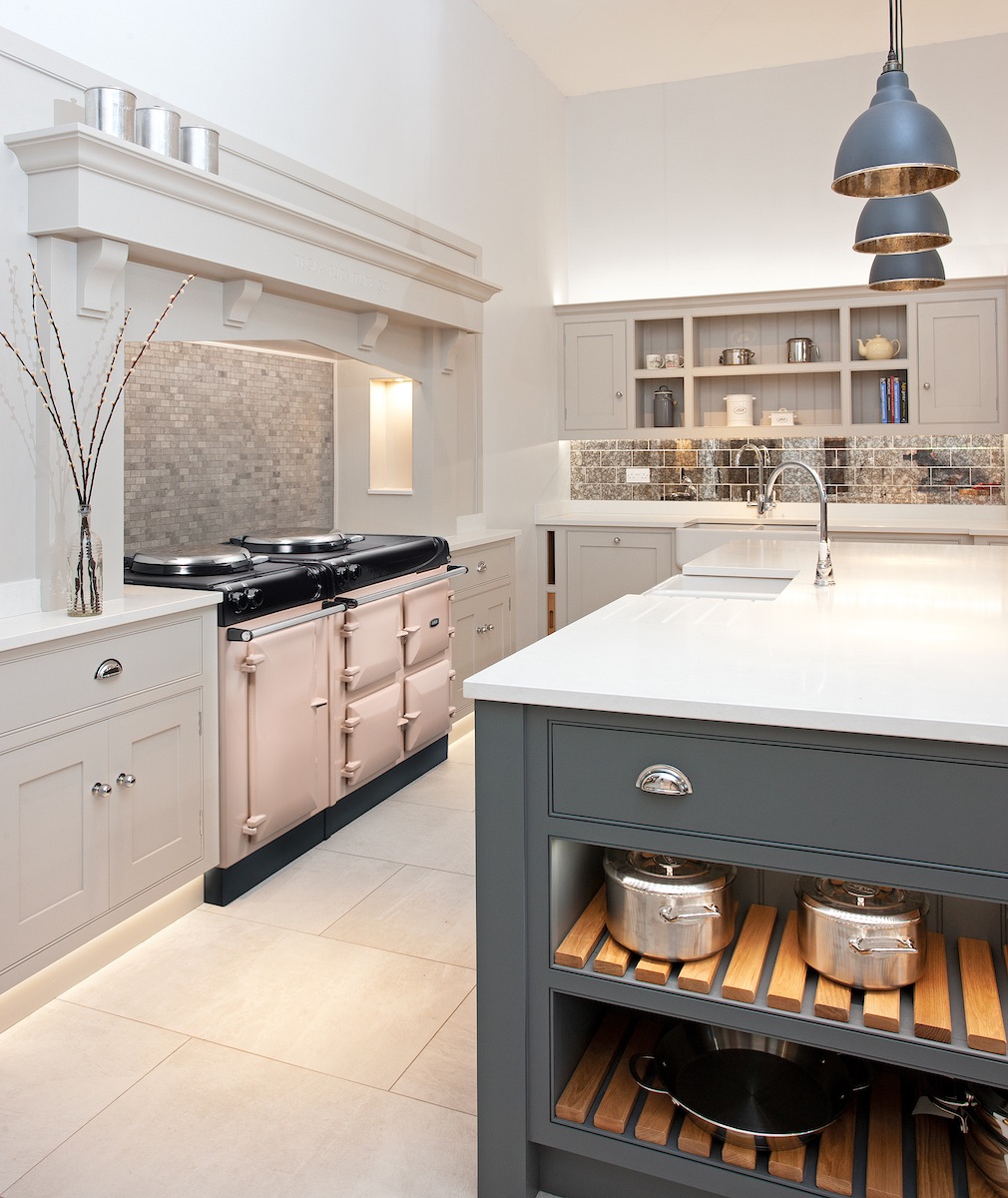 AGA Electric Range Cookers
We get that life changes and that our homes have to work harder than they ever have before. It's why we've created an AGA cooker for every stage of life. From first homes to forever homes. From frazzled commuters to homeworkers. From busy families to empty-nesters. 
To getter a better idea of which AGA electric model is for you, we recommend watching some of AGAs Test Drive Videos.
On when you need, Off when you don't
The cast-iron ovens can be left on when you want providing that gentle AGA warmth in the kitchen or switched off when you don't. Some models have conventional ovens and are perfect for those times when you don't want the cast-iron ovens on, need extra cooking capacity or want to cook a quick weekday meal. Hobs come in cast iron, ceramic, induction and gas. In the case of Induction this is a first for cast iron cooking.
An AGA Cooker for every Cook and every Kitchen
We understand what matters: home, family, friends, good food and experiences. AGA's mix of ovens, hotplates, induction and gas hobs means you have a cooker for all seasons and one that makes it very easy to manage energy usage. All AGA cookers are available in 17 gorgeous colours and come in 60cm, 90cm, 100cm, 150cm, 160cm, 170cm and 220cm sizes.
Versatility to cook what you want when you want!
7 days with AGA: Simplicity, versatility, able to cope with all your cooking needs. AGA cookers are now a flexible part of the modern home. They can include fan ovens and induction hobs for when you need something quick and still have the traditional roasting, baking and simmering ovens for when you are cooking a big meal.
Radiant Heat Cooking
The AGA cooker uses radiant heat from the cast-iron ovens to create food that tastes fantastic and, because this method of cooking is so gentle, all the nutrients remain locked in. The AGA cooker is ultimately forgiving. Unlike with many cookers, if you leave something in just that bit too long, it won't dry out and become inedible.
17 Stunning Vitreous Colours
AGA cast-iron cookers are not spray-painted, instead they are coated with multiple coats of hardwearing vitreous enamel. Multiple coats of the enamel are then applied, layer upon layer, and kiln-fired each time. This vitreous enamel coating offers a strong, easy-to-clean exterior which is resistant to high temperatures and heavy use.  
There are 17 beautiful vitreous enamel colours to choose from, including contemporary neutrals, classic colours and brighter shades. AGA have also launched a new colour Raspberry.