Sinks and Taps
The kitchen sink area is the most used space in the kitchen so it's vital that your chosen sink and tap is built to last in the busiest of environments.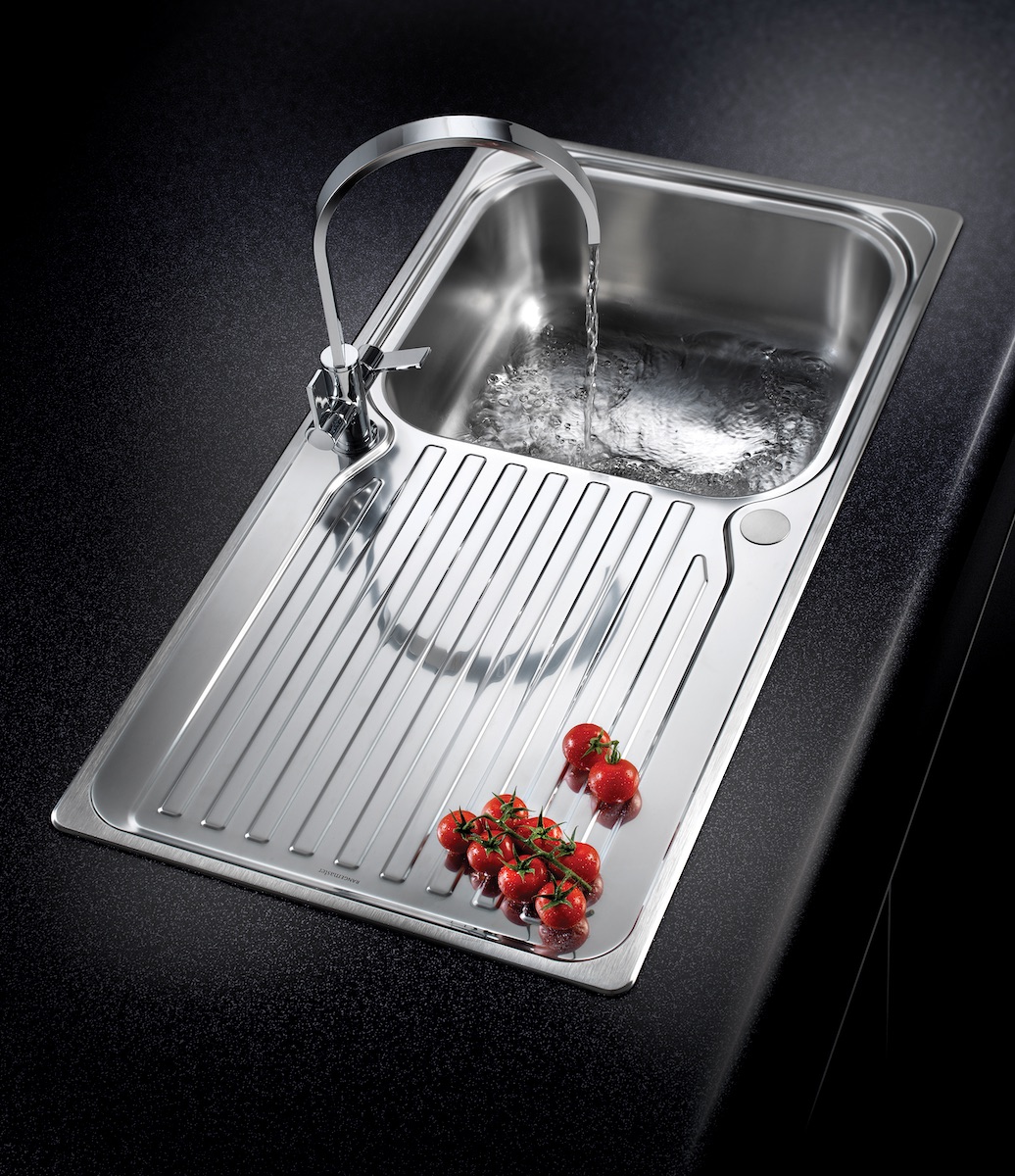 Stainless Steel Sinks
Whether you're retro-fitting or re-styling your kitchen, Rangemasters wide range of sinks and taps cater for all budgets and styles; from the ultra-contemporary to the farmhouse-style traditional kitchen schemes.
Stainless Steel Sinks
Remaining the most popular choice when choosing a kitchen sink, stainless steel is a robust, hygienic, and hard-working solution.
Pre-fitted Clips and Seals
Micro-Sheen™ Finish
Ground Edge Trim
Waste Kits Included
25 Year Warranty
Rangemaster Stainless Steel Sinks
Rangemaster Stainless Steel Sinks
Granite Sinks
Choose a granite sink for a modern and contemporary look, Rangemaster granite sinks are available in multiple different design options in an array of different colours.
Durable Material
Hygienic Surface
UV Stability
Waste Kits Included
25 Year Warranty
Fire-Clay Ceramic Sinks
A fire-clay ceramic sink will create the ultimate statement piece in your kitchen; with a wide variety of installation options available there is a design style suitable for any style of kitchen.
Easy Clean Surface
Superior Strength
High Gloss Finish
Waste Kits Included*
10 Year Warranty
Kitchen Taps
Complement your new kitchen sink with a Rangemaster tap, there are a variety of designs and finishes available to choose from including filter taps, pull-out taps and our state of the art 4-in-1 GEO hot water taps.