Hoods
Eliminate cooking odours and condensation from your kitchen with our high-performance extractor hoods. Combining contemporary design with high tech features, our AGA and Rangemaster hoods perfectly complement our range cookers.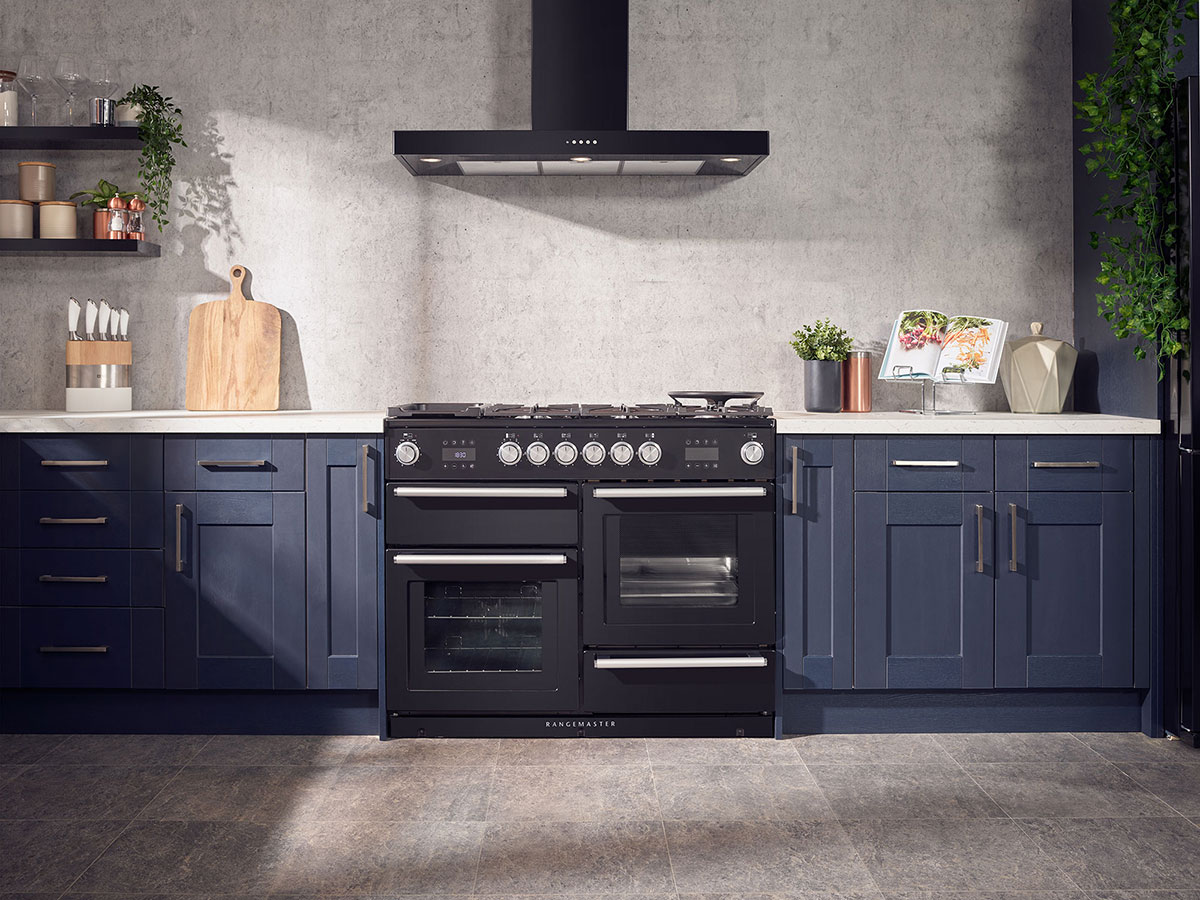 AGA and Rangemaster Hoods
High suction power of up to 750m3/h and noise levels as low as 49dB our extractor hoods quietly and effectively remove cooking odours from your kitchen. Complete the look and create an eye-catching feature in your kitchen with a matching splashback.
Hoods from AGA
To match the high standards of build, AGAs cooker hoods are just as stunning and fully compatible with a range of models. AGA range cookers are designed to enhance both the look of your kitchen and your overall cooking experience. From simple yet stylish designs to a truly custom piece, we have all of your AGA cooker hood needs covered.
AGA Hoods Overview
Sizes: 60cm, 72cm, 90cm, 100cm, 110cm, 120cm
Product Collection: Built in Hoods, Chimney Hoods, Pitch Hoods and Flat Hoods
Colours: Available in 24 colours including AGA Traditional colours cream and black and new colours Salcombe Blue, Slate, Pearl Ashes Dove and many more
Hoods From Rangemaster
Every Rangemaster range cooker needs a stunning cooker hood to complete its style and to works as hard of the cooker to give you the ultimate cooking performance. You'll be cooking up a storm in your Rangemaster range cooker and need an efficient hood to handle all the cooking vapours.
Rangemaster Hoods Overview
Sizes: 40c, 60cm, 70cm, 72cm, 90cm, 100cm, 110cm
Product Collection: Built In Hoods, Chimney Hoods, Fusion Hoods and Flat Hoods
Colours: Available in Black, Stainless Steel, Slate, White, Cream, Cranberry, Cherry Red and China Blue