Refrigeration
To continue the seamless finish in your kitchen, Waterford Stanley offer a range of Rangemaster and Waterford Appliance integrated refrigeration, chest freezers, wine coolers and American and French Style side by side refrigeration.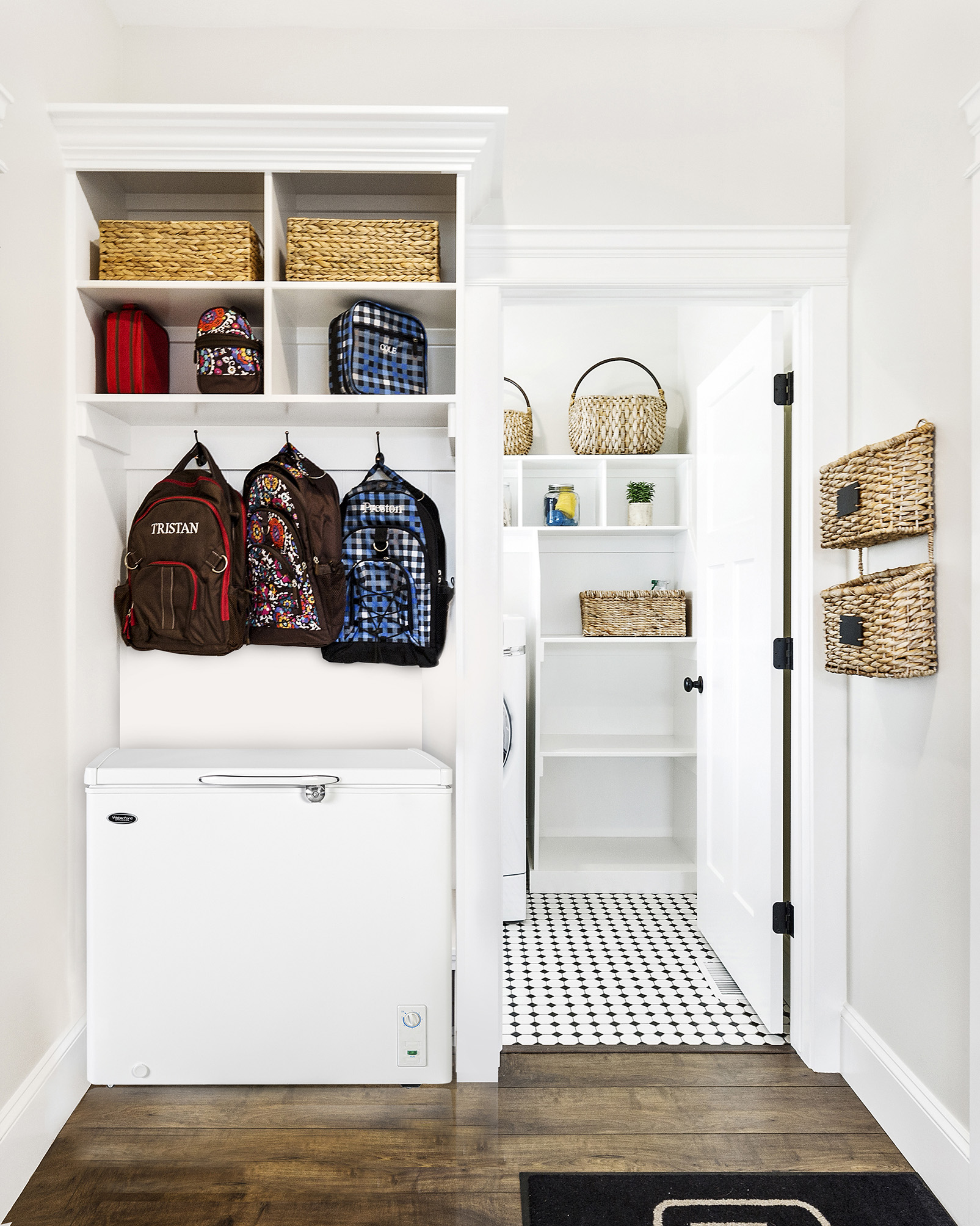 Waterford Appliances
Chest Freezers
Our Waterford Appliances chest freezers come in 3 size options; 99, 208 and 300 litre capacity; have curved handle with key and lock; Freeze Guard, Wheels for ease of movement and are Thermostatically Controlled.
For more information see Waterford Appliance Chest Freezer Datasheet
American and French Style Fridge Freezers
Our Waterford Appliance Fridge Freezers come in two style. Our American Fridge Freezer has 2 doors for refrigeration and 2 doors for freezing whereas our French style is similar in design for the refrigeration element but has drawers instead of doors for freezing. Both models come with a 2-litre water dispenser and are available in colours Stainless Steel and Inox Black.
Rangemaster
Integrated Refrigeration
To continue the seamless finish in your kitchen, Rangemaster also offer integrated refrigeration with a tall fridge and separate freezer with a 50:50 split to suit your shopping habits and food storage preference.
American and French Style Fridge Freezers
A premium design with high-quality build and finish, Rangemaster's frost-free DXD and SXS fridge freezers comes in range of colours;  Black, Ivory, Stainless Steel and striking new Dark Inox on the French style. 
Depending on the model, features include: Vseal, a vacuum seal feature for food storage, a COOLPAC removable chiller caddy for drinks, an Odour Seal Box for foods with strong odours and additional zone control.
AGA
Wine Cabinets
With the stylish good looks and exceptional performance, you'd expect from AGA, the new dual-zone tall wine cabinet and 60cm dual-zone two-door undercounter wine cabinets are the perfect addition to any kitchen. Both models are available in either black or stainless steel.
On the two-door the left and right operate as two separate storage areas running at different temperature. This is the same on the tall wine cabinet which has different temperature settings, ensuring just the right environment for your wine.