Range Cookers Central Heating
At Waterford Stanley we are no strangers to sell cast iron central heating range cookers. We have been selling Stanley range cookers for over 80 years and even making Rayburn and Truburn cookers back in the 1940s.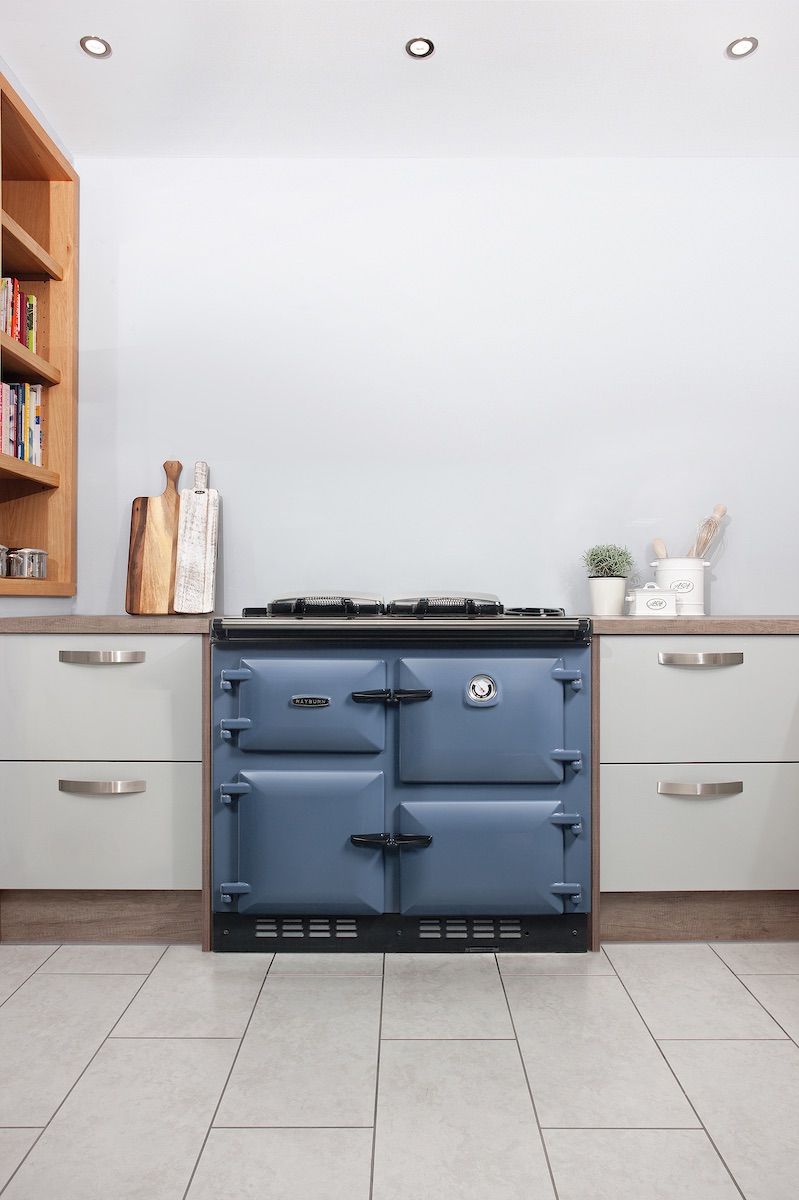 Things to consider when putting in a central heating cooker.
Location – Our cast-iron cookers last decades in your home so it's important that the location you pick is the right one.
Like central heating boilers, your cooker will need to be flued. This can be done through conventional means by way of a chimney or balanced flue means which is an external wall. If using an existing chimney, need to ensure is on the correct side. A power flue may be the answer for properties where there is no conventional chimney and offers the flexibility for the cooker to be sited on an external or internal wall, even within an island or peninsular setting.
What fuel do I need to heat my home –  Oil, Natural Gas or LPG
How many radiators do I need to heat?
What are my hot water requirements?
What colour would work best in your kitchen? Rayburn have a choice of 15 enamelled colours.
Stanley
The Brandon oil range is the ultimate range cooker for style and precision control. A beautifully designed statement at the heart of your kitchen combined with the majestic presence of Stanley mean the Brandon strikes the perfect chord between past and present.
The Brandon is available in models that heat 12, 16 and 20 standard radiators and is also compatible with underfloor and zone control heating. Central heating, hot water and cooking are controlled individually for even more efficiency. There is also a condensing version of the Brandon cooker which heats 16 radiators and has an heating efficiency of 92%.
Rayburn
Rayburn has a central heating cooker to suit every home - the smallest Rayburn model is able to heat three to four radiators and the largest model is able to heat up to 20 radiators.
With a model that provides heating and cooking, you can still cook without having to use the central heating, as the twin burner models have separate burners for each of the tasks. Certain models also have a programmer that allows you to set the heating and cooker to come on separately.
With various sizes, 3 fuel types and 15 colours to choose from, the modern Rayburn is perfect for life in today's kitchen.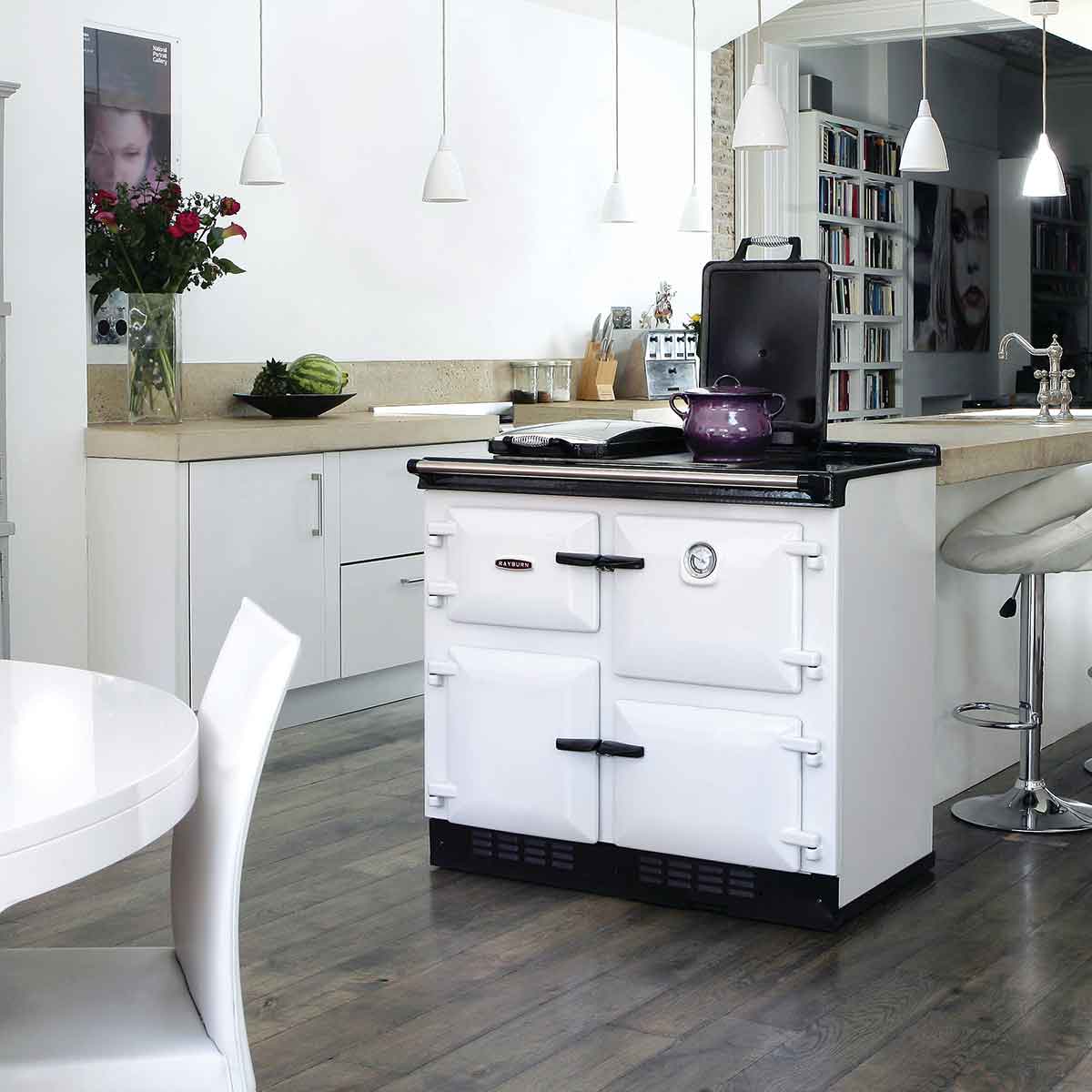 Cooking on cast iron brings enormous benefits:
Kind-to-the-food radiant-heat to seal the food, locking in moisture, goodness, and flavour.
This radiant heat cooking method is what preserves more of the food's moisture, flavour, texture and goodness.
Cast-iron also reduces cooking smells and flavour transfer
Simply put food tastes better simply because it cooks