Warranty Registration
Register your warranty for Stanley and Rayburn cookers sold on the Island of Ireland. For AGA, Rangemaster and La Cornue cookers, you can register for the Republic of Ireland.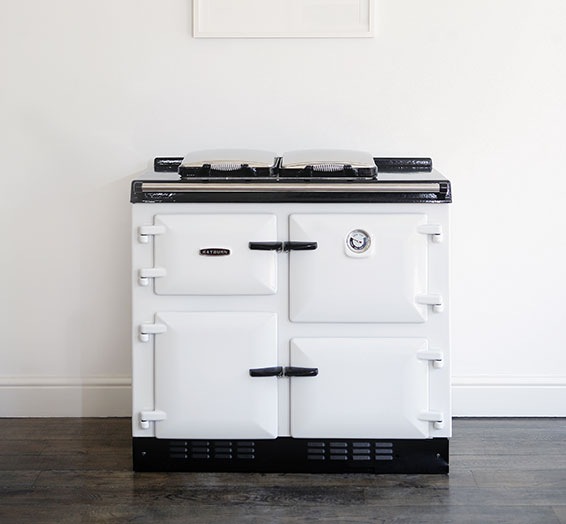 Register Your Warranty
To register your warranty, please send the following details to service@waterfordstanley.com
Serial number
Proof of purchase
Name
Full address
Contact number
E-mail address
Installer
If a gas product is installed in the Republic, we will need a RGI number. If in the North, we require a Gas Safe number.
Warranty Information
For our Stanley cookers, Waterford Stanley will replace, free of charge, any working part that fails (under normal operating conditions) within 12 months of purchase.
Please note that we only cover warranty for Rayburn cookers sold in the Island of Ireland. For warranty outside Ireland go to http://www.rayburn-web.co.uk/contact-us/contact-us
For AGA and Rangemaster, Waterford Stanley will cover warranty on cookers and appliances sold in Republic of Ireland. 
Service Phone and Email
If you have any service queries lines are open: Monday to Thursday 9:00am - 4:30pm, Friday 9:00am - 4:00pm. Closed lunchtime 1pm to 2pm. To call or email:
Republic of Ireland - 051 302333 or email service@waterfordstanley.com
North of Ireland 028 87222195 or email service@waterfordstanley.com
United Kingdom - 0845 6889895 or email servicerequests@aga-web.co.uk
Cooker Warranty Stanley and Rayburn
For details on your warranty please click on the relevant link below:
Cooker Warranty AGA
AGA appliances (excluding refrigeration) benefit from a one year labour and five year parts warranty.   AGA Refrigeration products benefit from a two year labour and parts warranty . The AGA 4-in-1 Tap has a five year warranty with two year warranty on the boiler. Ex-display products are protected for functional defects only provided the appliance is less than 6 years old at the date of purchase. We can only offer 12 months protection if the product is graded. Proof of purchase may be required.