Tara Eco Stove
A medium-sized stove in our collection is the Tara solid fuel, which comes in a choice of colours to suit a wide variety of interiors. With simple, easy-to-use controls, the Tara stove combines durability and efficiency.
Available in Satin Black, Satin Cream and Matt Black 
Key Features
Max 8kW of heat to the room
Overnight burn capability
Suitable for burning wood, coal, anthracite and peat briquettes
Up to 80.5% efficient - three times more efficient than an open fire
Removable ash-pan, fire fence and front ash tray
Cast Iron durability
Controllable heat output
Top and rear flue exit
Ecodesign 2022 approved
Available in Satin Black, Satin Cream and Matt Black
Optional Extra

Tara Eco Documentation.
Share this Product
Multi Fuel Stove
Burns anthracite, coal, smokeless fuel, seasoned peat briquettes and dried wood - Do not use high moisture content fuels as they will affect performance & damage the unit.
Ecodesign Stoves
Ecodesign is the European-wide programme to lower emissions to improve air quality from a range of appliances that use energy including stoves. Ecodesign labelling came into force 1st January 2022 and applies to both wood burning and solid fuel stoves.
The Ecodesign Directive Covers: Minimum efficiency rating of 75% for stoves, Reduction of CO (Carbon monoxide) –88%, New limit for emissions of NOx, Introduction in requirements for Particulate matter and organic gaseous compounds.
All our Stanley and Bilberry Solid Fuel, Wood, Pellet and Gas stoves and inserts are Ecodesign certified
Spare Parts
At Waterford Stanley we stock spare parts on all our stoves and cookers we sell today and hold spares parts on stoves and cookers discontinued up to 10 years.
Your local Stanley Centre or Stanley stockist will be pleased to supply spare parts and to provide any other information your require. For further information on your stove or cooker and exploded views, go to the Technical Manuals section or to find your nearest Stockist.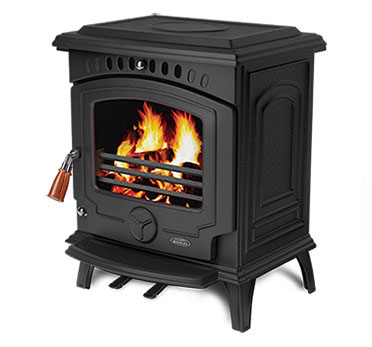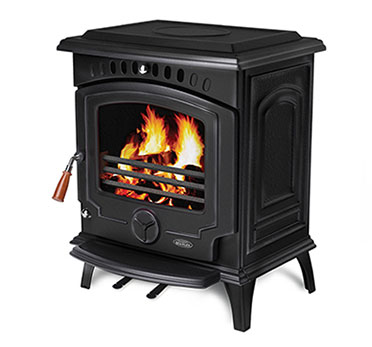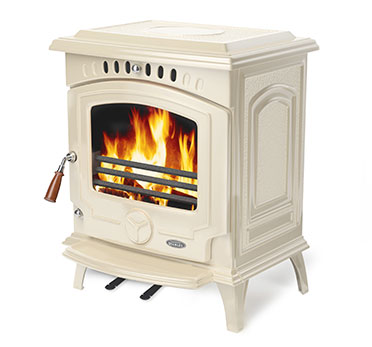 Technical Specifications
| | |
| --- | --- |
| Fuel | Solid Fuel |
| Function | Room Heating |
| Depth | 510mm |
| Width | 542mm |
| Height | 700mm |
| Weight | Gross Weight 135kgs |
| Flue Outlet Diameter | 150mm |
| Flue Requirement | Top and Rear |
Heating Resource Centre
At Waterford Stanley, we don't just sell you one of our amazing stoves then send you on your way, we've got a countrywide network of approved installers and service engineers to make sure everything is running as it should – as well as a wide range of parts on all our stoves, just in case there's a problem!
You can find your local installer or service engineer's contact details, further information or exploded views on your product and FAQs in our Resource Centre