Stanley Supreme Induction
The Stanley Supreme Deluxe 90cm Range Cooker displays timeless design quality that enables it to fit in to any style of kitchen. Its classically simple, understated appeal will match any taste, from the contemporary to the traditional and is available in a choice of five colours to suit your kitchen décor.
Key Features
Glide-out Grill – Positioned on smooth-action telescopic runners, the glide-out grill does exactly that.
Multifunction Oven –This 79 litres large multifunction oven offers fan oven, conventional oven, fan-assisted oven, base heat, fanned grilling, browning element, defrost and Rapid Response functionality. Download the brochure to learn more about this functionality.
Fan Oven – This tall slim 69 litre oven is designed to accommodate a number of cooking dishes and has the ability to cook four whole chickens at the same time. A handy plate rack is also provided for use in this oven.
Induction Hob – This induction hob is comprised of five zones, in each zone the standard maximum power is between 1.15 kW and 1.85 kW. A boost functionality, however, enables the maximum power to reach between 2kW and 3 kW offering improved flexibility and controllability.
Supreme Deluxe 90cm Induction Documentation
Supreme Deluxe Induction 90cm Manual
Share this Product
Induction Cooking
Energy Efficient - Induction technology heats only the pan and its contents, providing up to 90% efficiency. The induction hob also features pan identification that automatically detects when cookware is removed. The cooking zones will automatically turn off when pans are removed – saving energy and improving safety.
Fast and Responsive - It can take as little as five seconds for water to begin boiling on an induction hob. Reducing the pan to simmering is equally fast.
Safe - Since there are no naked flames and only the pan and its contents are heated, induction is considered to be the safest hob option available.
Uniform Cooking -  Induction means you're less likely to burn the contents or cook half the dish to a crisp while leaving the rest raw and you don't need to stir as often to achieve even heating throughout.
Easy to Clean - Induction hobs are easier to clean because the cooking surface is flat and smooth. In addition, because the surface isn't heated, any spillages won't burn on and so are easy to wipe clean.
Spare Parts
At Waterford Stanley we stock spare parts on all our stoves and cookers we sell today and hold spares parts on stoves and cookers discontinued up to 10 years.
Your local Stanley Centre or Stanley stockist will be pleased to supply spare parts and to provide any other information your require. For further information on your stove or cooker and exploded views, go to the Technical Manuals section or to find your nearest Stockist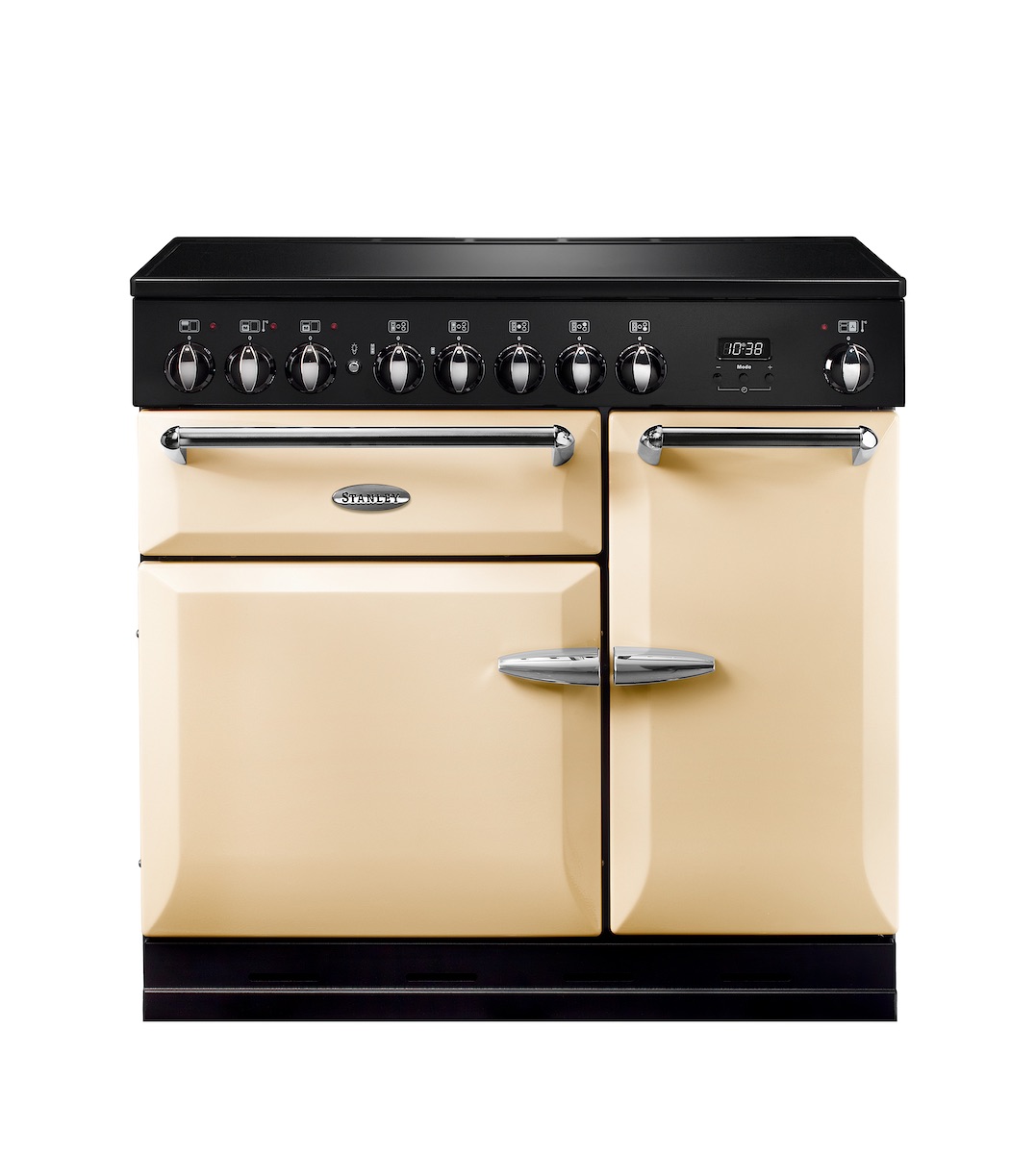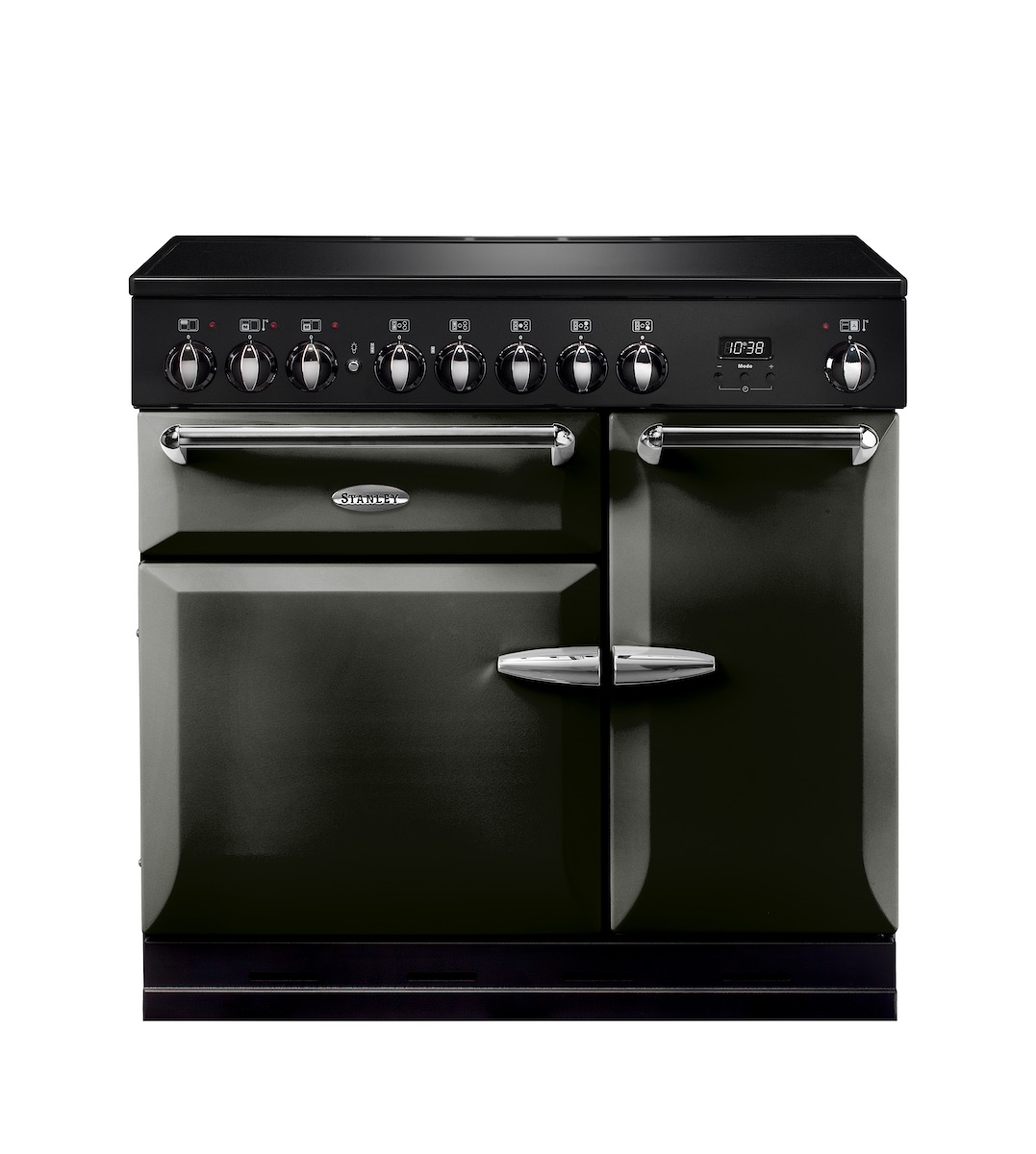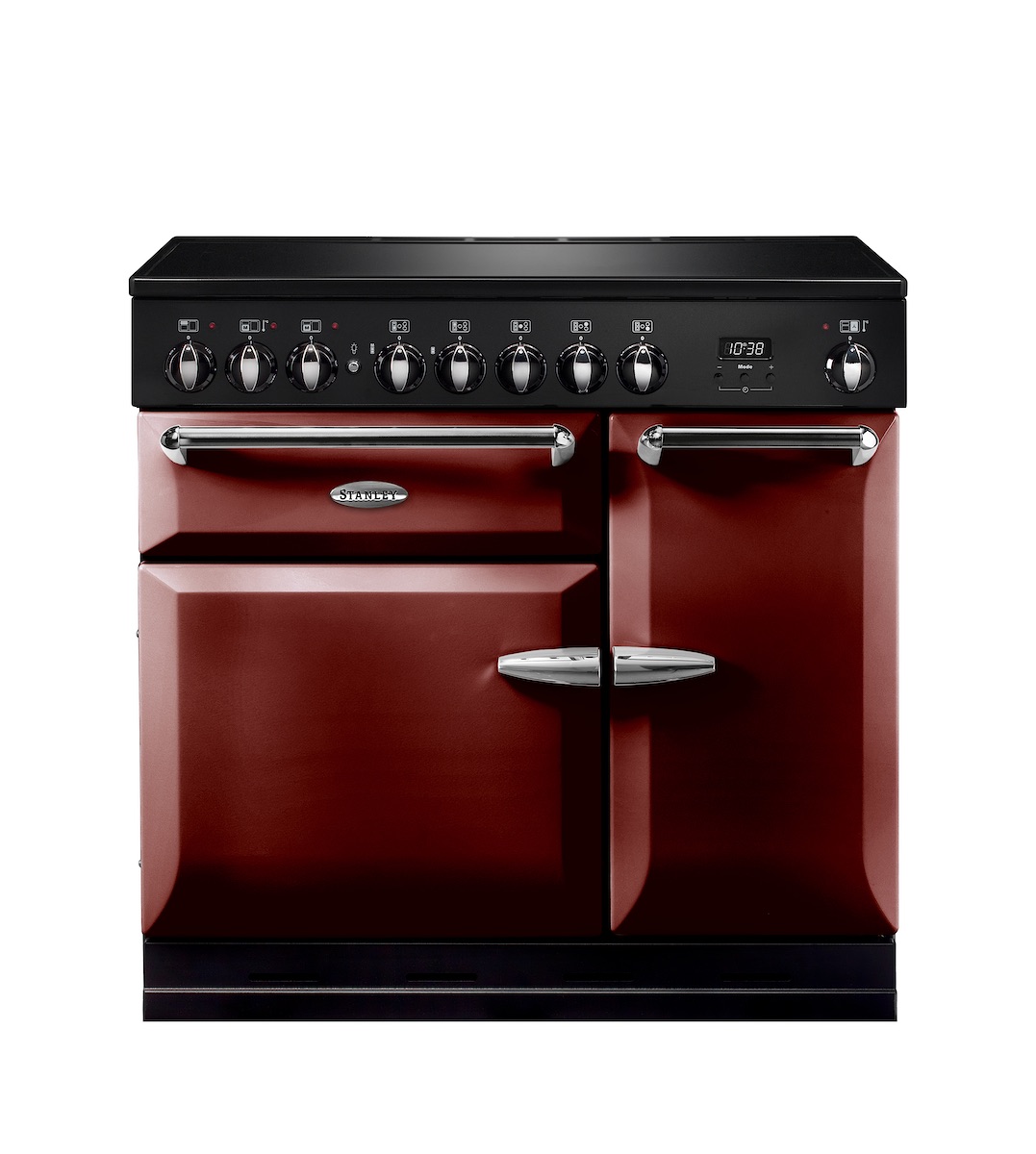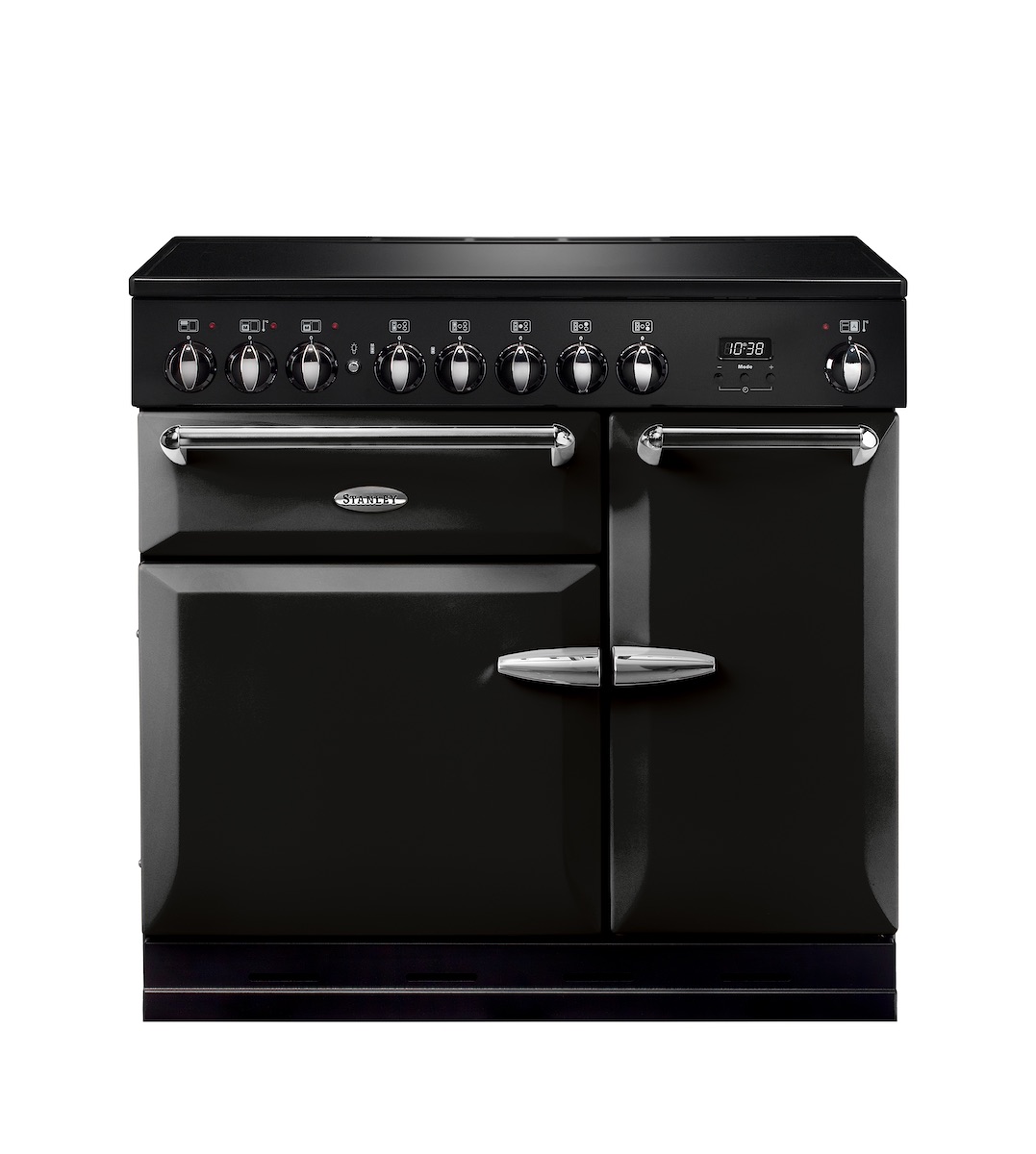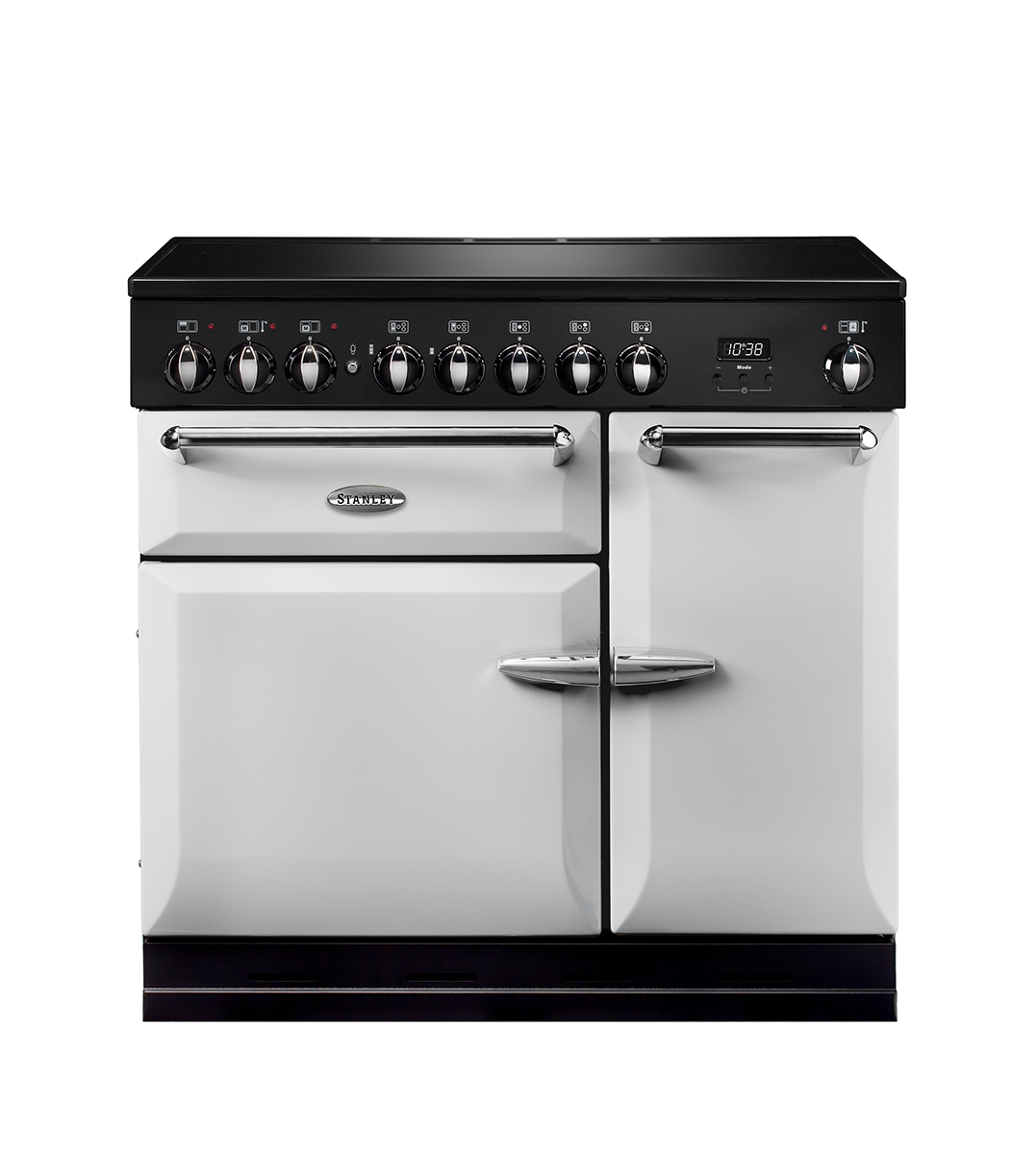 Technical Specifications
| | |
| --- | --- |
| Size (cm) | 90 |
| Hob Type | Induction |
| Style | Freestanding |
| Function | Cooking Only |
| Depth | 610mm |
| Width | 900mm |
| Height | 905-930mm (min-max) |
Cooking Buyers Guide
Waterford Stanley offer a wealth of cooking appliances under brands: AGA, Rangemaster, Stanley, La Cornue, Rayburn, Falcon and Mercury. There are plenty of cooker options to choose from when you're creating your kitchen and Waterford Stanley have you covered. In addition, we also have a range of built in ovens and hobs for you to cook.
To help you get started, we've got all the answers you need to the most common questions.