Lismore Stove
Sister to the Reginald stove, the Stanley Lismore is all that is good about the Reginald only 20% smaller in size and output. With its contemporary good looks, high performance and energy management, the Lismore is ideal for today's stylish homes.
Key Features
Powerful performance on demand - Max 4.7kW heat output to room and max 12.5kW boiler output
Heats up to 10 standard radiators
76.3% efficient - three times more efficient than an open fire
External air supply as standard
Dual position grates for wood and coal
Sculpted curve design
Large viewing glass
Secondary air provides cleaner combustion
Window wash air to maintain a clean glass
Raised grate for optimum fuel burn
Large ashpan
Top and black flue outlet
Tested & approved to European standard - EN 13240

Lismore Central Heating Stove Documentation
Share this Product
Multi Fuel Stove
Burns anthracite, coal, smokeless fuel, seasoned peat briquettes and dried wood - Do not use high moisture content fuels as they will affect performance & damage the unit.
Spare Parts
At Waterford Stanley we stock spare parts on all our stoves and cookers we sell today and hold spares parts on stoves and cookers discontinued up to 10 years.
Your local Stanley Centre or Stanley stockist will be pleased to supply spare parts and to provide any other information your require. For further information on your stove or cooker and exploded views, go to the Technical Manuals section or to find your nearest Stockist.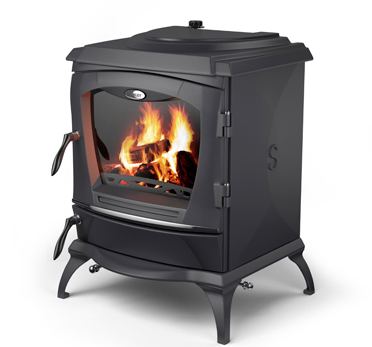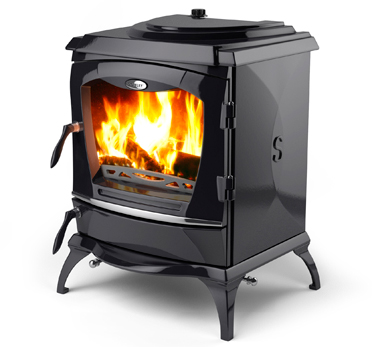 Technical Specifications
| | |
| --- | --- |
| Fuel | Solid Fuel |
| Function | Central Heating |
| Depth | 539mm |
| Width | 531mm |
| Height | 755mm |
| Weight | Gross Weight 200kgs |
| Flue Outlet Diameter | 150mm |
| Flue Requirement | Top and Rear |
Heating Resource Centre
At Waterford Stanley, we don't just sell you one of our amazing stoves then send you on your way, we've got a countrywide network of approved installers and service engineers to make sure everything is running as it should – as well as a wide range of parts on all our stoves, just in case there's a problem!
You can find your local installer or service engineer's contact details, further information or exploded views on your product and FAQs in our Resource Centre