Novy has a rich history and with more than 110 years' experience, Novy is the foremost specialist in cooker hoods, also offering premium induction hobs and worktop extractors. Craftsmanship and innovation are Novy's absolute drivers: from the start, the highest requirements were set in the fields of design, ease of use, sustainability and silence.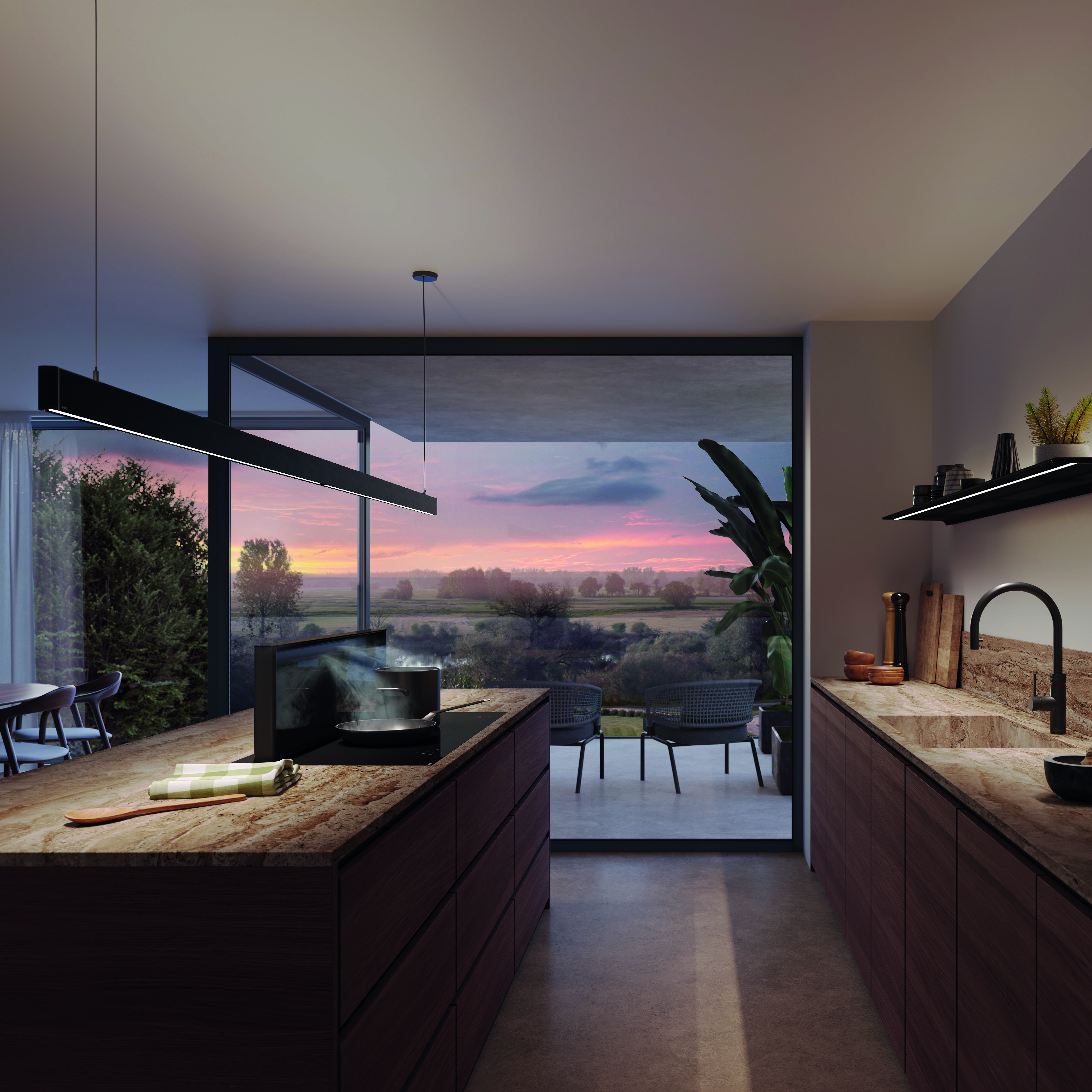 Power, silence and connectivity
Revolutionary peripheral extraction combined with optimised soundproofing ensures very efficient, yet super-quiet extraction which remains unrivalled. Today, Novy has grown into a leading European brand in kitchen ventilation and it has constructed a range of products offering solutions for every type of kitchen.
Because the way we use our kitchens is constantly changing, the way that kitchens are designed is an ever-evolving process too. As a result, Novy have pioneered innovative appliances that are silent, technologically sophisticated and suit the way we live now. These include a range of induction hobs incorporating ventilation.
Novy Products Overview
Novy are the secret ingredient in your kitchen. The silent power of their expertise is incorporated in everything they make from cooker hoods and hobs which are extremely silent in use and minimalistic in design designed to bring peace to the heart of your kitchen.
Worktop Cooker Hoods
By uniquely combining an induction hob with an integrated downdraft extractor, Novy gives you the ultimate planning options so that you can enjoy the feeling of space in your kitchen. Ventilation is part of or concealed in the hob and depending on the model can be in tower form which can rise up and down or in the centre lower down.  
Available in a number of design style - Novy Easy, Novy Up and top of the Range Novy Panorama
Smart Designer Lighting
Looking for unique designer lighting with a touch of magic for your kitchen? To switch the light on or off, all it takes is a hand gesture. You can even control the intensity and colour of the light with a minimum of effort. With Novy, you can count on modern fittings and unique technology in stylish solutions for all types of kitchens.
Novy's top-quality designer kitchen lighting is available as a wall-mounted unit or as a pendant fitting and available in 3 versions:
Novy Shelf Pro
Novy Pendant
Novy Wall
Cooker Hoods
Novy cooker hoods are renowned for their quiet and efficient operation. A durable motor, unique peripheral extraction technology, high-quality materials, extremely efficient cooking vapour and odour extraction and a noise reduction system: these are the unique standard features of a Novy cooker hood. It is the ultimate package for the best result.
Hobs
Novy offers a wide range of elegant, minimalist induction hobs, equipped with the latest induction technologies including InTouch technology which allows the cooker hood to be  controlled from the hob. InTouch technology combines cooker hood and induction hob into one, without the need for remote control. Wireless, and seamless. 
Novy also offer a gas pro cooking range where burners and their controls are directly integrated into your worktop. There a selection of cooking setups you can use from one to five burners.